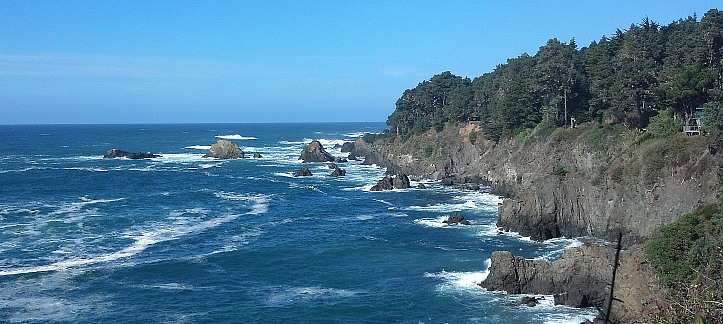 Northern California Coast, Ocean and Redwoods, Summer 2015
This site describes my on-going journey to live a life in harmony and balance with the world around me. The blog describes my journey.
In these pages you will find people's personal experience. This is not meant to represent any kind of medical or dietary advice, just friends sharing what works for them. Each of us is different. That is the joy (and sometimes frustration) of embarking on a healthier lifestyle. What works for me may be awful for you, and what works for you may make me miserable.  But by sharing our knowledge with each other, usually we find the best answers faster.
I share my home with my Beloved Husband (BH), whatever cats are currently part of our lives, and the many woodland creatures on our property. BH lets me experiment on him, and the cats frequently beg scraps (especially when I have meat drippings). We do not leave food out for the woodland creatures because we do not want to encourage the local bear, bobcat, and mountain lion to hang out around the house.
Geri